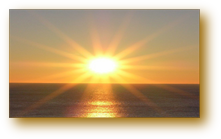 ---

Studio Sun-mo ing. Borsello Claudio - Via Borgaro 8 - 10079 Mappano (To) Italy
PIVA 09494930010 - Ordine Ingegneri Provincia di Torino n. 10372Y
Mob. 379 2071049 - Lun-Ven 9:00-13:00 15:00-18:00 - WhatsApp x Urgenze Email: info@studiosunmo.it
---
The Engineering firm Studio Sun-mo, founded in 2006, was born in San Mauro T.se by the desire to make available to the public the skills and passion in the field of renewable energy and energy conservation, to spread awareness in 'Solar energy use and technologies used for reduction of consumption and the rate of environmental pollution.

The engineer Claudio Borsello, enrolled in the Province of Torino has been active for years in this area, which combines the professional skills and deep passion for the environment and its preservation.

Studio Sun-mo collaborates with established companies and, for some specialized skills, wiht technicians and other skilled professionals.